IMAGE UPLOAD SPECS
In order to guarantee the highest quality of your final product, it's important that the image you upload meets the following specifications:
LARGE 80" x 60" blanket:
7680 x 5760 pixels at 96dpi

MEDIUM 60" x 50" blanket:
5760 X 4114 pixels at 96dpi
SMALL 52" x 37" blanket:
4992 X 3566 pixels at 96dpi
The higher the resolution, the better. Minimum is 500 kb. Accepted file types include JPG, PNG, EPS, SVG, and high-res PDF. See our FAQs for more info!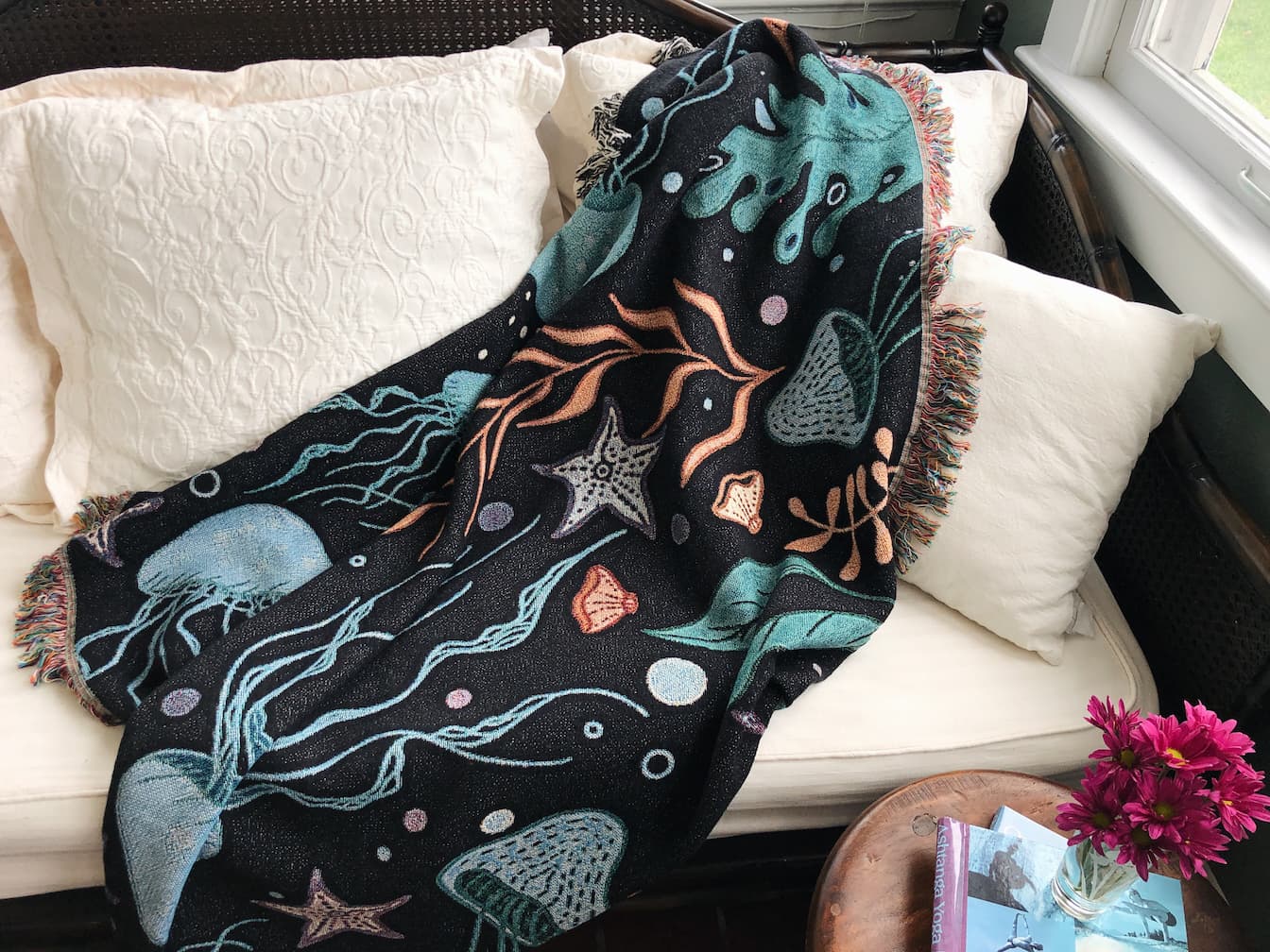 ABOUT OUR QUALITY
This is not a thin mass-produced "photo blanket" or "fleece blanket"; Custom Woven Blankets are genuinely WOVEN throws, measuring 60 inches by 50 inches, made in America from sturdy 100% cotton thread. The yarn pattern itself makes the design, meaning it will never wear or wash off. Our blankets are lightweight and comfortable with a deluxe, plush, soft feel we're confident you'll love.
Check out Reviews
IMPORTANT SHIPPING & DELIVERY INFORMATION
SHIPPING: Free shipping is included in the price shown, to anywhere in the lower 48 States via USPS Priority Mail.  (Due to costs and customs issues, we are unable to ship outside the US at this time.) 
DELIVERY TIME: Your blanket will be custom made for you by our Master Weavers in North Carolina upon receipt of your order. Please allow a manufacturing time of 3-7 business days + 2-5 business days for USPS Priority Mail shipping.
100% SATISFACTION GUARANTEED AGAINST MANUFACTURING DEFECTS
ALL our blankets are guaranteed against manufacturing errors. If something is wrong, we'll make it right!
However, personalized products are not refundable if the error is made by the purchaser: for example, you accidentally typed in "The Miller" when you wanted "The Millers". Please double-check the details you have provided to be sure everything is correct!
If you notice any errors in personalization (such as a name spelled incorrectly or the wrong year) when you receive your Order Confirmation Email, call us at (386) 320-6448 so we can attempt to make corrections before going into production.