A FATHER-DAUGHTER BUSINESS
We love creating products and gifts that are meaningful, beautiful, and unusual. Woven cotton blankets have been made, enjoyed, and cozied up to for hundreds of years -- these are gifts that stand the test of time. Whether it's for yourself or someone you love, we hope you'll find something one-of-a-kind here.
Paul & Grace
Customer Reviews
My sister bought me the sea life blanket to match my newborn's nursery theme, and with it customized with her name, it was one of the best baby gifts we received. Anyone can buy a baby blanket from wherever, but having one that's special and unique to my daughter made it an extra-special gift.
I'm not really a "blanket" type person but the Alter Ego throw's design was so cool and matches the decor of my living room so well, I couldn't resist. I like that it's so lightweight, perfect for getting that cozy feeling even in the warmer months.
Anyone on the fence about getting a blanket, do it! I love mine and my kids have been admiring it since I got it.
Need a Great Fundraising Idea?
Custom woven blankets and throws are a unique fundraising idea that we've proven works, time and again. It offers a beautiful, desirable, practical physical item that can net up to $20 each for your cause.
CLICK HERE TO LEARN MORE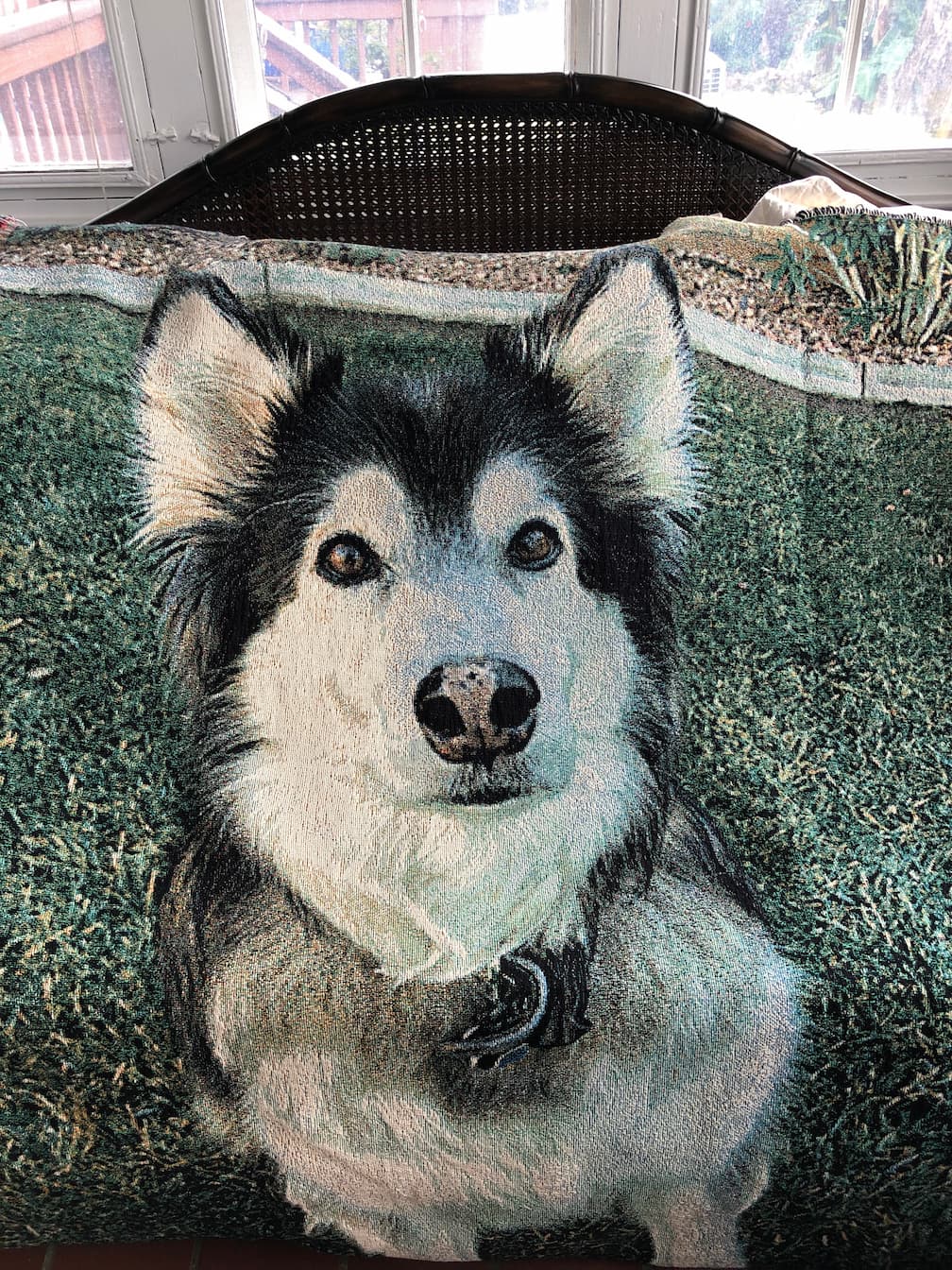 FEATURED PRODUCT
A MUST-HAVE FOR ANY PET PARENT!
For the ones who love their pets as much as (or maybe more...we won't tell!) their human kids, this blanket is the absolute perfect gift, for yourself or someone else. There are plenty of custom pet gifts out there, of course...but really, who needs another mug or mousepad? This custom pet portrait blanket is both beautiful and practical, letting you wrap yourself in the love of your four-legged friend.
Our custom pet throw also makes a thoughtful memorial gift to those whose fur babies have crossed the rainbow bridge. Be comforted and warmed by your happy memories with them, forever.
ORDER YOURS